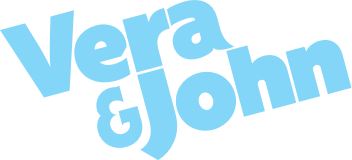 Age Verification in Responsible Gambling
One of the key responsibilities of online casinos is knowing who their players are, including how old they are. Most online casinos will check your age before letting you play with real money. By the end of this article, we hope you will have a better understanding of why casinos ask for your age and other identifying information.
Why do you need to know how old I am anyway?
There are several reasons, but most important among them is to ensure that you are legally old enough to gamble. Properly regulated online casinos strive to eliminate underage gambling, protect vulnerable people, and prevent fraud.
How do online casinos check my identity?
Most online casinos will ask you to prove who you are by asking for personal information in the form of identity documents, or by using third-party verification services. They normally ask for documents such as your driving license, passport, national ID cards, bank statements, or utility bills.
How do online casinos prevent underage gambling?
A reputable online casino will ask you to verify your age during the sign-up process, which ensures that you are unable to deposit, withdraw, or gamble with real money until you have adequately satisfied this requirement. If you are found to be gambling below the legal age limit, the consequences can be as severe as legal action, account closure and confiscation of funds, and exclusion from gambling in the future.
How do gambling regulations benefit players?
The gambling industry has a legal and ethical obligation to prevent underage gambling, hence the reason for age restrictions and age verification. Promoting responsible gambling and protecting vulnerable individuals also provides legitimate players with a safe and fair gambling experience.
How do online casinos protect vulnerable people?
Online casinos usually offer their players a suite of robust responsible gambling tools, letting them set limits and control their gambling to help prevent problem gambling. Options include taking timeouts, setting deposit limits, session limits, and reality checks. At Vera&John, for example, you can find a self-assessment test on our Play-Wise page. Some signs of problem gambling include chasing losses, neglecting friends and family, and lying about gambling.
What are some signs of a reputable online casino?
There a few ways that online casinos can show that they are reputable. One of those is by using age verification and displaying legal age requirements on site. Protecting vulnerable populations and promoting the practice of responsible gambling are key factors in promoting the integrity of the gambling industry as a whole.
How do online casinos minimise fraud?
Account verification and Source of Funds checks are the two main weapons in an online casino's arsenal in the fight against fraud. When you verify your identity at a casino, not only are you telling them who you are, you are also helping them to protect you. Casinos keep a close watch on your activity, and if anything seems abnormal, they will flag your account to make sure you are not at risk of identity theft, or fraud.