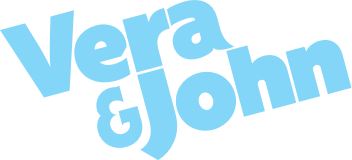 Self-exclusion programs
If you are serious about limiting your gambling, self-exclusion is the ultimate tool in every player's bag of tricks. In this article we're going to look at self-exclusion in depth and try to answer some of the more common questions around the subject.
What is Self-exclusion and who is it for?
Self-exclusion is a responsible gaming tool that blocks your online casino account, either for a definite or indefinite amount of time. If you recognise that you need to take a break you can opt to self-exclude for a short time. Longer self-exclusion periods are for those who recognise that their gambling is harmful to them in the long term and wish to stop.
How long does self-exclusion last?
Most online casinos offer players a range of self-exclusion options, letting you block your account for a day, a week, or longer up to and including indefinite self-exclusion. During that time, you will be unable to use your casino account, though you may still be able to withdraw funds, depending on the terms of the casino and their license.
Can I exclude myself from multiple venues?
In general, no. If the online casino where you play is owned by a company operating under a single license, it is likely that you will be unable to access your accounts on those affiliated casinos. Third party operators like GAMSTOP allow you to self-exclude from all gambling operators (in the UK, in GAMSTOP's case) with one request.
What happens if I gamble during my self-exclusion period?
Attempting to gamble at a casino you have self-excluded from may result in the forfeiture of deposited funds, and the online casino may prevent you from playing there in the future. Ultimately, it is your responsibility to stick to your self-exclusion agreement.
What support services are available for me when I self-exclude?
If you want to stop gambling, self-exclusion is a good start, but you will need more support. Talk to your friends and family and search for counselling services in your community. You may also want to consider using third-party blocking services, like Net Nanny.
How is my privacy and confidentiality protected during self-exclusion?
Most online casinos will state how long they retain customer information following account closure, so be sure to check their terms of service. They may also return any funds remaining in your account in the case of indefinite self-exclusion. They should also remove your contact details from any marketing databases for the duration of your self-exclusion.
I want to gamble again; can I end my self-exclusion period?
If you feel as though you have better control over your gambling, you can usually pick up where you left off after your self-exclusion period has ended. Some online casinos allow you to gamble as soon as your self-exclusion period has elapsed, whereas others may ask you to contact customer support first.
After I've stopped gambling, what measures can prevent me relapsing?
It is your responsibility to stick to self-exclusion, and it is up to the gambling establishment to take all reasonable steps to prevent you from gambling during your self-exclusion period.
Why is cross-jurisdictional cooperation important for self-exclusion programs?
It is very easy for determined players to get around a blocked account. They could open multiple accounts, or simply open an account with another establishment. If online casinos are truly dedicated to responsible gambling, they would cooperate with one another across jurisdictions and countries.