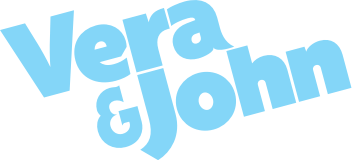 Slot machines Online at Vera & John
History of Casino Slots
Slot machines are fun, easy to learn and come in many different variations - it's not hard to understand why they are so popular and that is why we have chosen to include slot machines in the game selection here at Vera & John Casino.
Although the first slot machine was invented in the 19th century, it was not until 1963 that the first electric slot machine, called Money Honey, was released by Bally Technologies. It took another 23 years before the first video slot machine was introduced to the market.
Have you ever wondered who invented the slot machine? The man behind the first ever fully automatic slot machine was a mechanic, by the name of Charles Fey who tinkered with the one-armed bandit, Liberty Bell, in San Francisco during the late 1880s.
A lot of water has flowed under the bridges since then and although the slot machines of today are reminiscent of the Liberty Bell in appearance, they differ in one very important aspect – the top prize is much higher than the ten, 5 cent coins that Fey's machine was able to pay out!
Know the Difference Between Online Casino Video Slots and Slot Machines
Classic slot machines, are as famous as betting it all on red in Vegas. Picture the ladies sitting there with their coin cups and placing bets on the slot machines. Our slot machines aren't as mechanical as the live ones but we offer that same feeling, in the comfort of your own home.
The difference between スロット and video slots is that slots are old-school. You can find easy to use classic slots such as Jackpot 6000 and Super Nudge 6000 in our slot game area. Did you know that slots are known as Pokies and online Pokies? They really are!
Scroll through the slot machines online section to find the game that suits you!