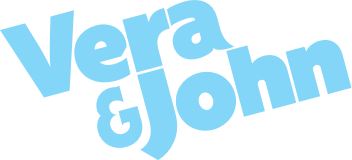 Jackpots
Jackpots – they're the main attraction at any casino. In this section you'll find all our biggest jackpot slots!
How Progressive Jackpots Work: Your Guide to the Exciting World of Growing Prize Pots
At Vera & John we offer a wide selection of awesome Jackpot slots, including games like Age of Gods: King of Olympus, Templar Tumble Dream Drop, and Hellcatraz II Dream Drop. If you're new to jackpot slots, then get ready for your new favourite thing because winning a progressive jackpot feels like nothing else in the world!
If you're really really new to the idea of progressive jackpots, then you might be wondering what they are. A progressive jackpot is one that increases over time. People playing the same game at different casinos all over the world all contribute towards the jackpot, so the more people playing the bigger the jackpot will become.
Dreaming Big: What to Do with a Progressive Jackpot Windfall and Your Chance to Win Big Today!
How big can they get? With progressive jackpots, the sky's the limit! The biggest jackpot win ever happened all the way back in 2021 when one lucky player from Belgium landed an instant windfall worth over $23m!
Most of us have dreamed of what we would do if we won the big one – we'd travel the world, pay off our debts, buy a house, get that business idea off the ground, start an alpaca farm, throw a lavish party for family and friends – the list goes on. What would you do if you were an instant millionaire?
The progressive jackpot for the Dream Drop series of games currently stands at a more modest $2.4m. While that's nowhere near as much of a payout as the biggest ever win, it's still a life changing amount of money and it's growing all the time! If you want to be our next jackpot winner, why not take a spin!
All you have to do is fire up one of our top popular jackpot slots like Money Train Origins Dream Drop, or Pine of Plinko Dream Drop, and have a go! We're sure you'll have fun, and there's always the added chance that tomorrow you could be our next progressive jackpot winner, swimming around in a pool full of dollar bills just like a certain cartoon duck!
Vera & John Home | Video Slots | Slingo| Live Casino| Blackjack| Roulette | Tablegames | カジノ