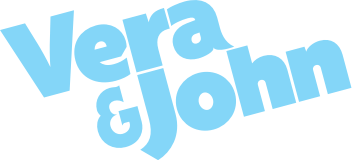 Unlock the Benefits of Online Casino Loyalty Programs: How to Get More for Your Money
h2>Understanding the concept of online casino loyalty programs
If you've been shopping lately – online, or otherwise – you've no doubt noticed there's a loyalty program for everything, and the online casinos industry is no different. There are almost as many kinds of loyalty program as there are online casinos, however most loyalty programs work in much the same way:
Players received points for placing real money bets which they can later redeem for rewards.
Some casinos go even further than this, gamifying the process though a system of tiers which unlock new and more exciting rewards as players climb the levels.
The importance of loyalty programs
Here are a few great reasons why loyalty programs are important in the world of online casino:
Stand out from the crowd: a good loyalty program can help to distinguish you from the rest of the industry and add that little something extra to your regular promotions and offers.
Reward loyalty: This may seem obvious, but if you want your players to keep coming back for more you have to offer them frequent rewards. Loyalty programs can be one way of achieving this goal.
A steady sense of progression: Many loyalty programs feature tier systems, which players level up through. This sense of progression rewards them for playing even if they've been on a losing streak.
Taken together, loyalty programs can help increase player retention by providing the basis for regular rewards, add a unique identity to your online casino, and provide an interactive element for players to explore.
The origins and development of loyalty programs
You might think that loyalty programs are a relatively new thing, but you would be wrong! Loyalty programs have been around for centuries with early examples popping up in 17983, when a US merchant gave customers copper tokens which they could exchange for goods in their store, and 1872 when the Grand Union Tea Company began issuing tickets which customers could exchange for merchandise. Arguably the longest running program was arguably Betty Crocker's coupon program which began in 1923 and only ended in 2006.
How have online casinos have adapted and enhanced loyalty programs?
Things have come a long way since those early days. For starters, the very nature of online casinos is that they are online, so very few of them deal in physical merchandise. Rather than tangible merchandise, most loyalty programs offer players the chance to trade their points in for bonuses.
If you take a look at Vera & John's loyalty shop, for example, you'll be able to get a good idea of the kind of rewards on offer.
One advantage of the digital nature of online casino loyalty shops is that they allow for much higher levels of personalisation. With more insight into how players behave, the casino loyalty team can tailor bespoke rewards to individual players.
How Does Vera&John's Loyalty Program Work?
You don't have to look far to find a great example of a fun and engaging loyalty program, because there's one right here at Vera & John online casino. Here at VJ, you're rewarded for placing real money bets on your favourite games. Progress through a system with multiple levels, unlocking new rewards as you go, and gathering coins along the way which you can spend on goodies in the loyalty shop.
There's no need to sign up to join the loyalty program at Vera&John, everyone's invited! Whether you're an old hand or a fresh-faced newcomer, you're automatically enrolled in the loyalty program the instant you sign up for an account.
The seven levels in the Vera&John loyalty program
There are 7 levels for you to climb. They are:
Challenger: you're a newcomer, still learning the ropes, but you'll be a regular in no time!
Regular: you've played more than a few rounds of your favourite game, and you know your way around the site by now!
Advanced: more than a regular, you're getting the hang of it now!
Experienced Player: you're a bona fide expert, but there's still some way to climb.
Expert: you've got the right stuff! There's just one more level for you to conquer.
Mania: almost at the top!
Master: you're the best there is, all the reward levels are unlocked and available for you to buy!
Every level has its own area in the loyalty shop, with its own treats that unlock every time you reach a new level. You can always see what level you are, and how far you are from your next level by opening the burger menu whenever you enter Vera & John online casino. So, remember to check your progress often and you won't miss out on all the new rewards as they become available.
How is my loyalty level decided?
As we mentioned above, your loyalty level is based on your real money wagers. Whether you're betting on slots or live casino, it's all the same. Of course, there are a few additional details you should be aware of, but don't worry, we'll explain everything.
For starters, when you place your bets is crucial. Progress towards your next level starts the minute you start making cash wagers, but your level will always be based on the bets you made during the previous month and your progress will be reset at the beginning of each month.
Does that mean your progress starts from scratch every month? Not quite! You will always get to enjoy the benefits of the highest level you reached for at least one month, so even though your progress is reset, you'll still have access to all the rewards for the level you reached.
What's more, when you reached level 5 or higher, you'll be able to enjoy the benefits of the upper echelons of the loyalty program for 2 whole months!
It's important to remember that you won't receive any progress for wagers made using bonus funds. Only real money bets count!
How to earn and redeem Loyalty Coins
Every time you place a real money bet on any game at Vera&John, you'll receive two things.
Progress towards your next level
Loyalty Coins!
How much progress, and how many coins is a trade secret, shhhh! We are allowed to give away one piece of important advice: the lower the game's RTP, the more coins you'll earn! You can find out the RTP of each game in the game rules page, or game information page in the game itself, but in the off chance that it's not mentioned we assume the game's RTP is 97% for the purpose of the loyalty program.
Rewards in the Vera&John Loyalty Shop
From Free Spins on your favourites and featured games, to Spin Credits and Deposit Bonuses, whenever you choose to visit the shop, you'll always find a great selection of bonuses with which to treat yourself. At higher levels you can even buy Bonus Cash, with just 1x wagering requirements it'll be in your wallet and ready to withdraw in no time at all.
On top of that, every month you'll find a fresh selection of goodies, including new items for discount prizes. Other rewards include promo items for our latest campaigns, things like mystery surprises you can buy like little digital kinder eggs containing bonuses instead of toys, as well as opt-in tickets for tournaments with cash and bonus rewards.
Refer a Friend and Free Quest
While not a core part of the loyalty program, Vera & John boasts several other loyalty-adjacent reward schemes. For instance, if you enjoy VJ, why not share it with your friends and family? With our Refer a Friend program you can do just that and earn bonuses too!
There are two daily free games to choose from at Vera&John: Free Quest and Card Master . Both games are only available if you've made a deposit the week before and are fun ways to earn for yourself a free bonus. Prizes are linked to your loyalty level, with bigger rewards available at higher levels, giving you more incentive to play.
Card Master
takes place in the grove of Norn, a forest spirit whose favourite thing is playing tricks on her visitors. Every time you play Norn will offer you a choice of cards to turn over. You must pick one of the cards and if there's a bonus on the card, you've won that amount!
Free Quest
comes in two flavours – Slots Free Quest and Live Casino Free Quest. Your choice of game is important because you'll be locked into it at the start of the week and won't be able to change your mind until the week after. Both games feature 7 sets of 8 matching items (Cards in Live Casino Free Quest and Gems in Slots Free Quest) in each set. 6 sets are associated with a bonus prize, with the 7th set serving as a blocker.
Regardless of which version you choose the first time you collect a winning symbol you'll be awarded a prize. After that you'll win another prize every time you collect 4 of the same winning symbol.
Tips for maximising my rewards
If you're a newcomer to VJ and haven't deposited yet, first of all, don't forget to sign up for your Welcome Bonus. As a lowly Challenger the shop might look a little bare, but you also won't have many coins to spend on anything either. Here are some hacks to help you climb those loyalty levels a little faster:
Play with real money: you always use your cash balance first when playing, so make sure to make a deposit if you're running low!
Play a tournament: a good way to earn coins while playing is to sign up for tournaments! Check out the tournament page to find out what tournaments are running and if you're eligible to join!
Pick a game with a low RTP: you get more loyalty points – and gather coins faster – when you're playing low RTP games, so be prepared to do a bit of research before picking the right game for you!
There you have it! We think the Loyalty Program at Vera Johon has a little something for everyone. Apart from being a fun way to add a little spice to your play, our Loyalty Program gives you more control over the rewards you receive for playing with us. Remember to check the Loyalty Shop often so you don't miss out on a chance to treat yourself!