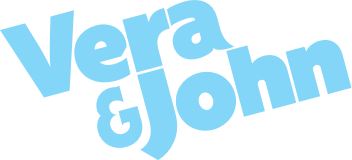 Getting support and counselling for problem gambling
Gambling is a fun activity that is enjoyed safely by millions of players every day. However, for some people, gambling can also pose a significant risk to their mental, emotional, and financial wellbeing, and intervention in the form of counselling and proper support, is vitally important. In this article we hope to answer some of the common questions about resources and services used to combat problem gambling and gambling addiction.
Counselling services
A professional counsellor can help you and your family (should you choose to use a family therapist) arrive at an understanding of your gambling, help you work through the consequences, and work with you to find ways to change your behaviour.
Helplines
Helplines are toll-free numbers, and often the first bastion of support for people with problem gambling, perhaps because it seems easier to talk to a voice over the phone than it is to book a session with a therapist. Nevertheless, the person on the other end of the line is a professional counsellor trained to offer advice, support, and recommendations for where to go next.
Online resources
If you search online for help with problem gambling, you will discover that there are self-help tools out there to help you get control of your gambling behaviour. You can find active strategies to help you manage your gambling, as well as apps you can use to block or restrict your access to online gambling sites.
Support groups
These are often face-to-face groups where you can meet people with similar experiences and talk to them about the various hurdles they have faced in their lives. If you search in your local community, you might find there is a drop-in group, where you can just show up and share your thoughts without judgement.
Financial Counselling
Just like regular counselling services, which help you get to the root of your motivation for gambling, financial counselling is that, but for your wallet. A financial counsellor will help you set up a plan to deal with gambling debts and establish a realistic budget.
Support from Friends and Family
One of the hardest things for people with gambling addiction to face, are the feelings of shame and remorse at having lied to friends and family and this may prevent them from seeking help from those closest to them. Your family and friends can give you support with a listening ear or a word of encouragement. They can also help you to find professional services if you need them.
Gambling therapy programs
These are special programs designed to address the underlying causes of problem gambling. They are intensive and structured, and carried out by professionals and agencies specialising in gambling addiction.
Rehabilitation and recovery programs
For many people with gambling addiction, it can be difficult to pick up their lives where they left off. Rehabilitation programs are a long-term approach to the problem, providing individuals with the space and time to fully recover.