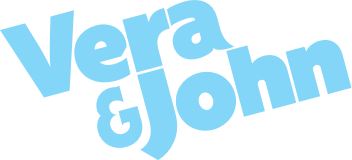 How information plays a role in responsible gambling
In order to promote a responsible and healthy attitude to gambling, online casinos should always strive to present information to players that is reliable, accurate and unbiased. In this article we will look at some of the ways online casinos can achieve this goal, and why it is important.
How reliable is the information provided by online casinos?
A legitimate online casino always operates with a certified casino license. When obtaining or maintaining their license a third-party organisation, like a licensing body, conducts a strict examination to ensure that no false or misleading information is present.
That's why we always advise players to look for licensed casinos when choosing where to play. If a casino has a solid license, their information can be trusted.
What are some misleading phrases that online casinos might use?
Gambling always comes with some risks, so one red flag to look for is if the casino presents winning as a guarantee, or if they tell you that you can quit your job because you'll be earning money playing games.
Essentially, if something seems too good to be true, it probably is.
Is the information on your casino biased?
While we might use colourful language in promotions and offers, we always strive to provide fair information based on objective facts.
What is your commitment to responsible gambling?
Promoting responsible gambling is one of the duties of online casinos.
Our casino publishes information about responsible gambling, highlighting the dangers of gambling and the importance of self-control, as well as advice on how to stay in control using our responsible gambling tools. We are committed to educating and supporting our players.
How do you protect minors?
Gambling by anyone under the age of 20 is prohibited by law. This age limit is displayed prominently in multiple places on the site. In addition to this we carry out strict identity and age verification procedures.
What responsibility does an online casino have to their players?
Online casinos have a duty of care to their players and must strive to ensure that all information presented to them is accurate, reliable, and trustworthy so players can make informed choices. Providing responsible information is an important part of responsible gambling.
How do you create a unique brand image for your online casino?
When considering advertisements and promotions, we avoid campaigns that make players identify with specific individuals. That's why our mascot is Lucky!
What considerations do you give to socially vulnerable groups?
Online casinos like ours strive to provide players with a safe environment where everyone has access to reliable information. Additionally, we display responsible gambling messages prominently on site, and provide players with the tools they need to play safely.
We also carry out strict verification and source of funds checks to ensure that we know who our players are. We are committed to protecting our players and their loved ones.
Why is it important to have easy to understand terms and conditions?
If you want to play online casino games with peace of mind, always check out the terms and conditions on the site before playing. If any terms seem confusing or misleading, or if the terms and conditions seem overly vague or very light, then it is probably best to avoid using their site.
At Vera&John you can read the terms and conditions at any time by selecting the 'More info' tab from the menu. If there are any changes to the terms and conditions, we will always notify players by email or site notification. For this reason, you should turn on site notifications.
Are there any rules concerning when and where online casinos can advertise?
As mentioned above, online casinos must never display advertisements in places or times that are easily visible to minors.
How are online casinos held accountable?
This all comes down to the casino license. Online casinos are regularly monitored for compliance to the terms of their license and any infringement is met with fines, suspensions, and/or revocation of their operating license.
We hope you are better informed about how online casinos provide players with reliable information. If you have any questions about player education at Vera&John, please don't hesitate to contact our customer support team.