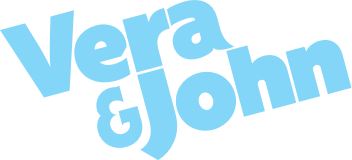 Teach yourself responsible gambling
In this article we will explore a few topics around the subject of responsible gambling. We hope that by the end of this article you will be more aware of the risks that problem gambling may present and pick up a few ideas to help you protect yourself.
Odds and probabilities
You should know how much you stand to win or lose when you bet, and that means understanding probability and odds. In mathematical theory, Probability just means the possibility that an event could take place. The event could be rolling a series of 6s on a single six-sided die or pulling the Queen of Hearts from a randomly shuffled deck of playing cards. Odds is the measure of how likely the probability is to occur, expressed as a ratio. In gambling, the odds usually represent the ratio of your winning against the stake.
Be risk aware
Being risk aware means developing an understanding of the potential consequences of your gambling. The consequences of problem gambling can impact more than just your wallet but can also affect your work and personal relationships.
Set realistic expectations
You should take the time to set hard boundaries for your gambling. This means having an honest conversation with yourself about why you gamble, what motivates you to play, and how much you can afford to lose.
Bankroll management
In Poker, the phrase Bankroll Management refers to the skill of managing your funds and knowing how much to bet, and when. In a broader sense, it means setting deposit and loss limits, as well as planning – and sticking to – your budget.
Recognising the signs of problem gambling
According to the website Gamblers Anonymous , some signs of problem gambling may include:
Losing time at work or school due to gambling
Trying to 'win back' lost money (also known as chasing your losses)
Feelings of remorse or guilt after gambling
Lying about your gambling
Borrowing or stealing money to finance your gambling
Problems in interpersonal relationships caused by gambling
Where to get help
Often, help is locally available and can be found within your own community. Look for self-help groups, or counselling services. Online, help can be found in the form of internet forums, helplines, and online tools to block gambling sites. You can also contact your online casino for more information.
How to make responsible decisions while gambling
This ties in with risk awareness and setting realistic expectations, above. If you have set clear boundaries, and stuck to them, then you are already making responsible decisions. However, you should also be aware of your mental and emotion state, and only gamble when you are feeling positive and rational. It should go without saying that you should never gamble while stressed, tired, or under the influence of drugs or alcohol.
Ultimately, healthy, responsible gambling means maintaining a balance between the important people and activities in your life, i.e., hobbies, work, family and friends, and your gambling.
Risks of gambling online
Some sites posing as online casinos are platforms for hacking, malware, and phishing scams. Using such sites puts you at risk of fraud, if not identity theft. It is important that you choose a secure online casino with a good track record of protecting its customers.
How do I know if an online casino is legit?
Before you sign up or deposit any money, first check if the casino is regulated. You can usually find the licensing information of an online casino displayed prominently somewhere on the homepage. You should also read through the terms and conditions and privacy policy.