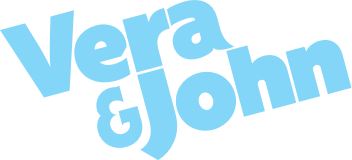 Using limits to stay in control
For online casinos responsible gambling means providing players with the environment and tools to play sustainably and responsibly. For players, it's all about knowing which tools a given online casino offers and how best to use them. In this article we'll be exploring some of the more widely available tools.
What are Deposit Limits?
Concerned that you're spending too much money gambling? Deposit limits are your friend! This gaming limit lets you control how much you can deposit into your online casino account over a set timeframe.
What are Wagering Limits?
Another way to control your betting, wagering limits allow you to set a limit on the amount of money you can wager within a specific timeframe.
What is a Loss Limit?
If you have a gambling budget and don't want your losses to exceed a certain limit, then you should set a loss limit. Loss limits set a hard cap on how much money you can lose over a set timeframe, and once that limit is reached you will be locked out of your account until the limit period has elapsed.
What are Time Limits?
Sometimes also called Session Limits, these limits are used to control the amount of time you spend on a given online casino. When you set a session limit you must decide on the length of your play session, and when that period ends you will either be logged out of your account or blocked until certain conditions are met (waiting 24 hours, for example).
What is a Cooling-off Period?
Cooling-off periods are what you would use if you wanted to take a short, temporary break from gambling. During the cooling-off period (sometimes referred to as a time out), you will be unable to log in and place bets.
What does Self-Exclusion mean?
Where cooling-off periods are for short breaks, self-exclusion is meant for players who wish to exert more control over their gambling by taking an extended break. Most online casinos will let you set a self-exclusion period of a few weeks up to several months or a year. You may even be able to set an indefinite exclusion period.
Why do I need to take a Reality Check?
Reality checks are reminders, often in the form of a pop-up notification, letting you know how long you've played so far and giving you the opportunity to take a short break if you need one.
What are Session Reminders?
Like reality checks, session reminders inform you of how much time you've spent at the online casino during the current session. Often session reminders are used interchangeably with reality checks, whereas some online casinos use session reminders to log you out of your account, forcing you to relog if you wish to continue playing.
How do my Notification Settings help to protect me?
You should take the time to check the notification settings. You may be able to set alerts related to deposit amounts, wagering limits, and account balance to keep you aware of how much time and money you are spending on gambling.
How does my Account History help to protect me?
You can usually find a detailed record of your account activity located in your account or payment settings on your casino of choice. If you remain aware of your spending, keep within budget, and carefully monitor the time you spend at the online casino, you are more likely to gamble responsibly.
There isn't a single guaranteed approach to responsible gambling, online casinos need to ensure that a range of responsible gambling options are available in order to foster an environment conducive to responsible gambling. At the same time, players must be aware that such tools exist, and use them so they can enjoy a fun and safe experience online.