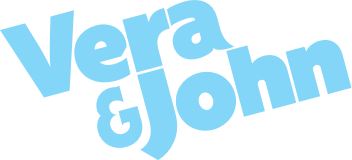 Using responsible gambling tools
Responsible gambling tools are hard-coded limits you can place on your account to help you regulate your gambling online. In this article we will consider some of the more widely used responsible gambling tools and when and how you should use them. You can find your gaming limits options in the account settings menu.
Deposit limits
A deposit limit allows you to set a maximum deposit amount over a period of consecutive days. During that time, you won't be able to deposit more than your limit. Deposit limits can be a powerful tool in the hands of a player with a solid budget plan.
Loss limits
This limit lets players set the maximum amount of their deposit funds they are willing to lose over a set number of days. Winnings are factored into the limit, so if you set your limit at $100 on Monday, and then win $20, your loss limit will temporarily be $120. When you reach your limit, you'll be notified by pop-up and be unable to play until your limit period has expired.
Time limits, or session limits
If you find yourself spending more time on site than you would like, most online casinos give you the option of setting a time limit, also know as a session limit. Unlike a reality check, session limits are hard limits, and reaching it means that you will be logged out of your account.
Reality Check
A reality check is sort of a softer version of a session limit. You can choose to set a reality check from 15 minutes to up to 240 minutes, and when you reach your limit, you will see a pop-up notification reminding you to take a break.
Self-exclusion, Access restriction, Time-out
If you feel like you need to take a longer break from playing you can use the self-exclusion options to further restrict your access to the site. On Vera&John, we distinguish between self-exclusion and access restriction (also known as a time-out).
You can use access restriction to block your account from 24 hours up to 3 months. During that time, you will not be able to use your account, but when the time has expired you can log in and play once more.
Self-exclusion completely blocks your ability to use your account for either 6 months, or indefinitely. Self-excluded accounts never re-open on their own. To re-activate blocked accounts, you must contact customer support.
Other ways to self-regulate
While gaming limits are a powerful weapon in the fight for responsible gambling, they aren't the only way to gamble responsibly. Here are some other things you, as players, can do to stay safe while you gamble.
Set a budget
If you know how much you are willing to spend on gambling in a given month, then you can use that knowledge to set your deposit and loss limits. Remember, you can always seek the help of a financial counsellor if your budget has gone out of control, or if you believe you are developing a gambling addiction.
Read the terms and conditions
It is important to know your rights as a consumer. Terms and conditions often display important information relating to games, deposit and withdrawal limits, as well as wagering conditions, bonuses, and what happens if you have a dispute with the casino. If you feel that something should be there, and isn't, that might be a sign the casino is not a reputable one!
Use your transaction history
Every deposit, withdrawal, win and loss you have ever made on site is recorded under your transaction history. If you need to review when you've played, or check how much you have deposited at Vera&John, you can access your transaction history from the main site menu under transactions.