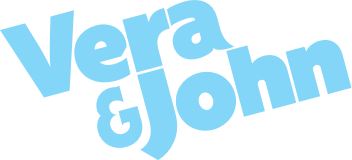 How to play casino games online for free!
Are you interested in playing casino games online, but don't feel like spending money? Or maybe you want to practice playing games before risking any real money? If this is you, then read on because on this page we're going to let you in on a little secret.
You can play casino games for free!
The best part about online casinos is of course the thrill of winning, and the feeling of putting your hard-earned cash on the line, but it's possible to play without that risk and we're going to tell you how.
Keep reading for hot tips and tricks, including a few game recommendations.
What are the advantages and disadvantages of playing online casino for free?
There are several advantages to playing for free, and a few drawbacks too. Let's look at both.
What are the advantages of free play?
Enjoy games without risking your wallet
Experience new games for free
Explore your favourite games
What are the disadvantages of free play?
If you're playing for fun, there are no winnings
You can't play Live Casino games
If you're using a bonus, you must comply with wagering requirements
The thrill isn't the same as playing for real
Now let's take a closer look at how to play online casinos for free!
Method 1 – How to play online casino for free - Play in demo mode
Most online casinos allow you to play games in demo mode, and Vera&John is no different. The trick is to remember not to log in, so if you're always logged in to your account, you will have to log out to take advantage of demo mode.
In demo mode most games will be playable, except Live Casino and Jackpot games. Still, with over 2,000 games to choose from, we're sure you'll find your favourites in there.
Why not search for your favourite in Free online games?
Remember, since demo mode is free play, any winnings you earn will disappear as soon as you leave the site or log in.
One great reason to play demo mode is to check out games you might be interested in but are not sure how they work. You can spin to your hearts content and learn the various mechanics and bonus modes without risking any cash!
Method 2 – How to play online casino for free – Play with bonuses
The second way to play for free is to play exclusively using bonuses.
Bonuses are often awarded to players by online casinos. It might be easier to think of them as free chips that can me used to play games instead of real money.
There are three main ways you can acquire a bonus. For instance, on Vera&John you can be awarded a no deposit bonuses, deposit bonuses, and bonuses awarded through special campaigns and offers.
If you're selective, it is possible to play online casinos completely for free. There are some drawbacks to this method, however.
We'll discuss the drawbacks below. For now, let's look at the different types of bonuses available on VJ and how to use them.
Bonus types
There are three broad categories of bonus, Free Spins, Spin Credits, and Generic Bonuses.
Free Spins
Free Spins provide a set number of game rounds on a specific game at a fixed bet value. Free Spins are a great risk-free way to try out a game for the first time.
Spin Credits
Like Free Spins, Spin Credits are usually locked to a specific game, or type of games. Unlike Free Spins, Spin Credits arrive as a lump sum you can freely use to bet on those games. Spin Credits are often used for table games and Live Casino.
It's important to note that winnings from Free Spins and Spin Credits are not automatically converted to cash. Winnings from these bonus types are counted as generic bonus. Which brings us to…
Generic Bonus
Generic bonuses can be used just like real money, so you can generally use them to play most games at Vera&John, even table games and Live Casino, making bonuses a valuable treasure. Unlike real money, your bonus wallet is kept separate from your cash wallet.
Of course, there are several conditions you should be aware of when playing with bonus funds, and if you don't stick to them, you could lose your precious bonus!
Is there an order in which bonuses are used up?
At Vera&John, your funds are used in this order:
Free Spins
Cash
Generic bonus
In other words, if you have any Free Spins or Spin Credits for a game you want to play, you will use them first, and then you will start playing with cash. When your cash balance is exhausted, you will start to use your bonus pool.
Generic bonuses are only consumed when your cash balance drops to 0.
One way of looking at generic bonuses is as a second chance at playing once you've run out of cash.
What are bonus wagering requirements?
If you've been playing online casino for a while, you might recognise the phrase "wagering requirement" or "withdrawal wagering requirements".
All bonuses must be wagered before they can be converted into cash, this is what we mean by a 'wagering requirement.' In most cases, wagering requirements are expressed as a multiplier, i.e., x20 or 20x.
(By the way, 20x is the standard bonus wagering requirement on Vera&John. You may also be awarded Bonus Cash, which is a bonus with 1x wagering requirement. The lower the number, the better!)
Let's pose an example. You're awarded a $10 bonus with 20x wagering requirements. Before you can cash and withdraw it you will need to bet 10x20 = $200.
This may seem like a lot of trouble, but you can complete your wagering requirements by placing any bets, it doesn't matter if you win or lose. For more information about bonuses and how they are used, check out Our Casino Bonuses page
How do I get a bonus?
It's the question that's been on your lips for the last five minutes. Here's your answer: the best and easiest way to get a bonus is by claiming an offer when you deposit real money. But, since you want to play for free, let's consider other options.
VJ's Welcome Bonus
Vera&John offers a generic welcome offer for new players.
When you register you will receive 50 Free Spins on the popular slot game 'Golden Ticket' for free
If you do deposit cash, you will receive a 100% first deposit bonus up to $500
A 50% second deposit bonus up to $250
A 100% third deposit bonus up to $200
Not only is the wagering requirement 20x, one of the lowest in the industry, but after making your 3rd deposit you will receive $5 Spin Credit every day for 10 consecutive days.
VJ is the only place where you can get up to $1,000 worth of bonuses!
Learn more about our Welcome Offer.
Getting a bonus at the VJ Shop
The more you play for cash at Vera&John, the more coins you will collect.
Coins are awarded through our Loyalty Program and can be spent in the VJ Shop to buy Free Spins, Spin Credits and other rewards.
You might wonder how you get coins if you're only playing using a bonus – don't forget, the goal of using a bonus is to convert it to cash, so it's possible to gather coins using cash converted from bonus play.
For more information about VJ's Loyalty Program, check out our Loyalty page.
What are some games I can play online for free?
To round things off, here are some game genres we recommend that you try here at Vera&John.
Blackjack
Blackjackis a firm favourite of online casino players. With it's easy to understand rules, and readily available basic strategy guides, it's possible to maintain returns exceeding 99%.
Baccarat
Second only to Blackjack in popularity, Baccarat is a well-loved casino game with a long and storied history. Even if you're only in it for the Bond connection, we know you'll end up loving this classic table game.
Baccarat is super simple to pick up and play, making it perfect for online casino newcomers.
Video Slots
You can play more than table games at online casino! There's a huge variety of Video slots waiting for you to discover them!
At VJ you can play approximately 2,000 games of all types and varieties, from pachislot-style games for those with a bit of pachinko experience under their belt, to jackpot games where you can hit the big time in a single spin of the reels.
There are so many that it's impossible to choose just one, so go nuts and try them all!
If you learned one thing from this article it should be that it is easily possible to play casino games online for free and especially if you're a beginner, it's a great way to try games you're interested in.
We hope you stick around and try depositing and playing with real money. It's the best way to get the full casino experience, after all.
If you're interested in learning more about depositing and withdrawing, visit our deposit methods and withdrawal methods guides. Be sure to check them out!