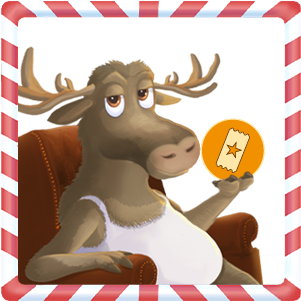 In Card Master there's always a chance you could turn over a blank card and win nothing at all, and that's not ideal for the season of giving. So, if lady luck's not on your side, we've got you covered with the $10,000 Card Master raffle!
Every time you play Card Master this Christmas and turn over a blank card, you'll get 1 ticket to that week's raffle. You can get more tickets by coming back to play every day. Win or lose, if you play Card Master 5 days in a row, we'll apply a 10x multiplier to the number of tickets you've gathered so far that week. So, if you play 7 days in a row, the most you can earn is 70 tickets.
Every raffle, 99 players picked at random will win a bonus prize of between $5.00 and $500 from the $2,000 prize pool. The raffle draws take place every Monday from Monday 9th December.